Welcome to 24/7 Castle Rock Locksmith
Dispatch Address: 224 Wilcox Street, Castle Rock, CO 80104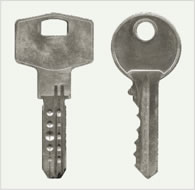 When it comes to locksmith service, 24/7 Castle Rock Locksmith is tops! We offer Castle Rock, CO residents the benefit of our expertise and skill which includes residential, automotive, commercial and emergency locksmith assistance. All of these are available to you on a 24/7 basis and at truly affordable prices. Since our amazing locksmith service is mobile, we come to you! This means time savings and extra convenience as our licensed, bonded and insured locksmith pros do all the traveling and setting up. No more tow fees for auto lock service and no long waits for home or business locksmith service, even if it's in the middle of the night! So go ahead – call for more details! Our Castle Rock technicians offer free locksmith price quotes and free consultations, so call today! 
Call our Castle Rock shop now: [720] 310-1717
No one wants mediocre locksmith service or parts, including you! That's why our Castle Rock shop offers hundreds of premium quality locksmith services and hardware for your every need! Our locksmith product brands are equally good as they include trusted names like:
InstaKey
Kwikset
Schlage
ASSA
Mul-T-Lock
Baldwin
Ace
Medeco
Yale
Fichet
Dexter
And more!
Local Castle Rock residents love that we provide real value with every locksmith task we perform. Our shop offers:
Affordable prices
24-hour emergency locksmith service
Mobile 24-hour Castle Rock locksmiths
Free locksmith consultations
Superior locksmith hardware from trusted brands
24/7 emergency lockout assistance, including holidays
Residential, commercial and emergency locksmith service
Serving metro Castle Rock, Colorado
Licensed, bonded and insured locksmith technicians
Background cleared, full time locksmiths
Live response Castle Rock telephone staff to take your calls
Choose from hundreds of locksmith service and product options
24/7 ultra-fast Castle Rock locksmith response times
And lots more!
Call our Castle Rock shop now: [720] 310-1717
The word "emergency" has scary connotations; none of them good. This is especially true when it comes to locksmith emergencies! Lockouts, lock-ins, lost keys, lock failure and broken off keys can all be annoying, frightening and even dangerous. That's why 24/7 Castle Rock Locksmith should be the shop that you call if you ever find yourself dealing with any of these locksmith emergency situations. Serving metro Castle Rock for local emergencies is what our locksmiths do. Call us anytime for fast, affordable and near immediate relief that won't break your bank or have you waiting long for us to show up.
Break-in repairs
Eviction rekeys
Car trunk opening
Mobile 24-hour Castle Rock locksmiths
Security upgrades
Panic bar unlocking
Safe opening
Serving Castle Rock, Colorado area
Combination changing
Deadbolt replacements
Broken key extraction
Transponder keys duplicated
24/7 Castle Rock emergency lockouts
Real estate evictions
Auto door unlocking
Free locksmith price quotes
Alarm service
Remember the last time you locked yourself out of your car? What did you do; call a locksmith? Or, maybe you tried to break a window to get to your keys dangling in the ignition. You might have called for an auto mechanic and paid him way too much for help. All in all, the experience probably wasn't a good one. Here in Castle Rock, CO all you need to do is call 24/7 Castle Rock Locksmith. Our mobile technicians can reach you fast and on a 24-hour basis, too. There's no long wait, no big expense and no sudden price hikes once we get to you. Of course our Castle Rock, Colorado locksmiths do more for local drivers than help with lockouts; a lot more! Call us for dozens of automotive locksmith services including:
Break-in repairs
High security sidewinder
Transponder chips programmed
Transponder keys duplicated
Smart keys
Mobile 24-hour Castle Rock locksmiths
Rekey service
Keyless remotes
VAT keys
24/7 emergency lockouts
Castle Rock metro area served
Remote and fob keys
Keyless entry repair
Auto door unlocking
Your Castle Rock business can now enjoy quality locksmith service whenever needed. 24/7 Castle Rock Locksmith has commercial technicians that are mobile, highly skilled and very experienced. Our commercial locksmith expertise allow us to service business locks, keys and security systems throughout the Castle Rock metro area including hotels, apartment rentals, restaurants, gas stations, home builders, car dealers, auto repair, barbershops, laundromats, medical clinics and hundreds more. Call our Castle Rock technicians for a free locksmith consultation and for free price quotes for the commercial locksmith service(s) you need and want!
Door closers
Safe opening
Keypad devices
Mobile 24-hour Castle Rock locksmiths
Free locksmith price quotes
Security vaults
Exit devices
Panic bars installed
24/7 Castle Rock commercial lockouts
Fingerprint locks
High security locksets
Fire and panic devices
Bump proof locks
Call our Castle Rock shop now: [720] 310-1717
Locksmith service for your Castle Rock residence should be done to the highest of standards! This is true even if you are just having extra keys made or installing a deadbolt! For more advanced installations or lock additions, be sure that the locksmith you call upon is trained, experienced and fully licensed like our Castle Rock residential locksmiths. We offer dozens of locksmith services and hardware options that can make your Castle Rock home a better secured place. Our locksmith rates are affordable and our mobile technicians offer same day service and 24/7 emergency assistance. Call our Castle Rock shop for further details and for a free, no obligation locksmith consultation.
Deadbolts and peepholes
Spare keys
Door knob changing
Home door unlocking
Mobile 24-hour Castle Rock locksmiths
Gun safes and cabinets
24/7 emergency lockouts
Rekey service
Mobile service to anywhere in Castle Rock
Master key systems
Intercom systems
Full service alarms
Garage door locks
Damaged lock repair
Break-in Repairs
Locks damaged by break-ins need to be repaired, often immediately! A lock that has been damaged is usually no longer useful and therefore the lock offers no protection. If your damaged lock is on your door, it leaves you vulnerable until fixed. Often there is not time to make an appointment and wait for a locksmith to show up; the lock damage must be fixed at once. Imagine going to sleep for the night with an unlocked door that burglars had broken into hours earlier! Break-in repairs are a needed service for any Castle Rock homeowner and no one does them faster or better than the professionals from 24/7 Castle Rock Locksmith!
Call our Castle Rock shop now: [720] 310-1717